Hydrogen Gas Transmitter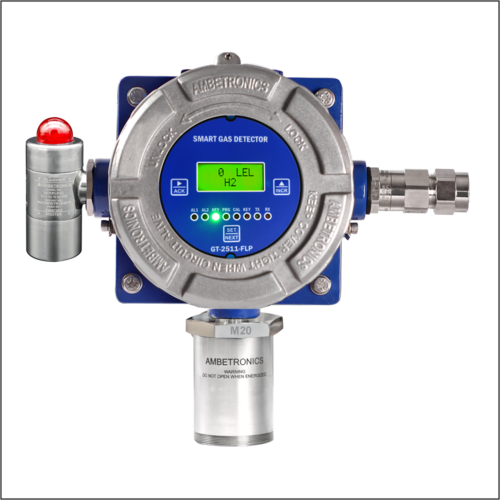 Hydrogen Gas Transmitter
Price And Quantity
Product Specifications
Product Description
The Hydrogen Gas Transmitter is a cutting-edge device designed to accurately and continuously monitor hydrogen gas concentrations in various industrial and commercial settings. It plays a crucial role in ensuring workplace safety and maintaining process efficiency where hydrogen gas is used or produced.
FAQs:
Q: What is a Hydrogen Gas Transmitter?
A: A Hydrogen Gas Transmitter is a specialized instrument that detects and measures the concentration of hydrogen gas in the surrounding environment. It is equipped with advanced sensors and technology to provide real-time data on hydrogen gas levels.
Q: Where is it used?
A: Hydrogen Gas Transmitters find applications in a wide range of industries, including chemical plants, refineries, laboratories, fuel cell facilities, and hydrogen production facilities. They are essential in spaces where hydrogen gas leakage could pose safety risks or impact process integrity.
Q: How does it work?
A: The transmitter utilizes sophisticated detection mechanisms, such as electrochemical sensors or solid-state sensors, to interact with hydrogen gas molecules. When hydrogen gas is present, the sensors produce an electrical signal proportional to the gas concentration, which is then processed and displayed as a readable value.
Q: Why is it important?
A: Hydrogen gas is flammable and can lead to potentially hazardous situations if not monitored closely. The transmitter enables early detection of leaks or abnormal gas concentrations, allowing for immediate response and preventing accidents.
Trade Information
All India

ISO 9001: 2015; CE Certification; CCOE & CMRI Approvals; PESO Tested.